Course Prospectus ~ Principles of Relationship
"Self-healing in our relationships depends on how we shift our resonance and experience loving connection.  Everything in life is relationship"
Course Description
Self-healing in our relationships depends on shifting our resonance and experiencing loving connection, and both are important. Applying the repatternings in the Principles of Relationship programme helps us resonate with new neural connections and memory imprints, so new ways of relating become possible.
Overview
The universal principle of love is the essence of every relationship. Practically, we experience this principle in three primary ways:
When we keep our heart open to give and receive warmth, kindness, affection, and the "six languages" of love (through words, eye-gazing, touch, actions, gifts, and humor.
When our relationships are based on each other's strengths rather than focusing on each other's weaknesses.
When we are free of negative judgments about those we are in a relationship with (which supports a forgiving attitude).
The problems we face in our relationships reflect the bonding and separation stress we experienced in infancy and childhood. Relationship needs were not met prenatally, in infancy, and childhood (not only for bonding and the freedom to explore and grow independently but also for protection from harm, loving touch, nurturing, etc.). As a result, we move into non-coherent relationship patterns in the present.
Principles of Relationship course is made up of 2 parts
Key Outcomes
A student who completes this course will:
Learn the three principles of Relationship:

The principle of interdependence

 

recognizes that the whole creation is an interconnected web of relationship.
The principle of entrainment and resonance

 

recognizes that coherent, mutually nurturing relationships are possible to the extent that the frequency fields of those involved are in sync with each other and positively resonating with each other.
The principle of polarity

 

recognizes the necessity for the tension of the opposites, which maintains balance in relationship and acts as an impetus for growth and transformation.

Learn how to fifteen (15) new repatternings for the three principles to sustain a higher state of coherence in all our relationships and encourage our closest relationships to soar.
Gain general knowledge about the purpose of each repatterning and orient the client to a new awareness for why the particular Repatterning is needed at this point in their life.
Learn to create a coherent healing relationship between practitioner and client based on trust, non-judgment, compassion, and the capacity to help transform past non-coherent resonance patterns so new neural connections are made and new ways of relating become possible.
Learn Energizing Options and Positive Actions for Balanced Relationship.
Prerequisites and Corequisites
Complete all of the Basic Series Programme: The Muscle Checking Course, Fundamentals of Resonance Repatterning®, Transforming Primary Patterns, Transforming Unconscious Patterns, Transforming Chakra Patterns, and Transforming Five Element and Meridian programmes.
Home Study: Principles of Relationship (Purchase through the Resonance Repatterning website: https://resonance-repatterning-institute.thinkific.com/collections).
Tools: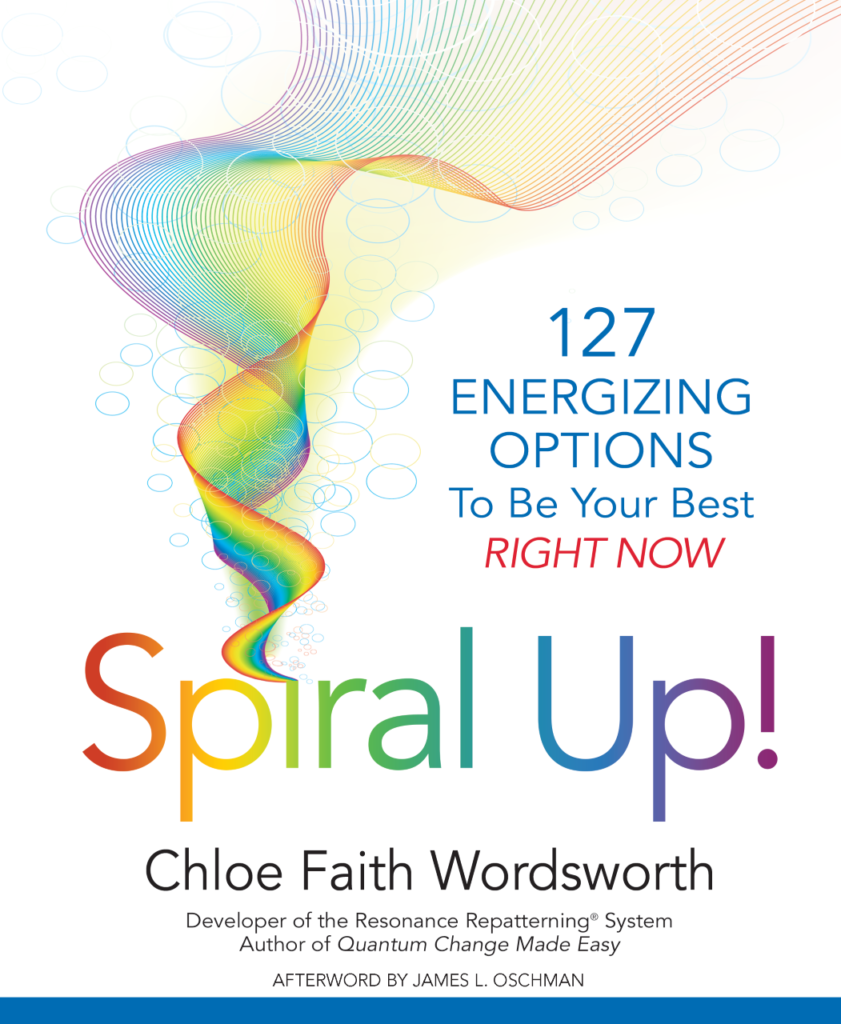 Course Requirements
Attend all course dates full-time to enable the institute to verify your attendance and provide the necessary approvals/accreditations for programmes.
If you are sick or unable to attend due to extreme circumstances, you can catch up on one programme on the video-based learning program or recording. Otherwise, you will need to retake the programme.
Tips
Be fully present throughout the course.
Listen to the facilitator/instructor.
Listen to one another.
Ask questions when you don't understand the content. Follow instructions.
Assume responsibility for your own learning
Behave constructively (e.g., not interrupt, dominate, hold side conversations, complain, or demotivate other participants).
Attend the provided mentoring sessions separate from the programme time, which are arranged with your mentor.
Complete the Skills Development assignments in each book (ideally, as you go through the programme). If you decide to move through the RR Pathway, this is required.
Record the details of all self-sessions and practice sessions on the RR
Record Sheet. Include your intentions and reflections.
Read the entire book by the end of the course.
Complete the suggested reading ahead of class as recommended by the instructor.
Read and/or practice the repatterning/s to be done in the next class on yourself to gain familiarity.
Bring a sticky note pad to mark pages in your book for quick reference.
Consider using two colored highlighters to highlight the parts you say to the client and the parts the client will repeat.
Practice looking at the camera rather than the screen when practicing with a classmate.
Consider using the reading guide provided as a means to understand key concepts.
Have plenty of water available to drink.
Evaluation
Much of this course allows the student to engage with the content and be fully immersed in the process. The instructor and mentors are available to observe and provide encouraging feedback to strengthen the confidence of all students. No formal evaluation is made in this course.
Course Credit or Applications Once Completing the Course
Upon completing this course, the student will earn 21 hours of credit or 27 hours of credit if participating with a mentor and may practice Resonance Repatterning® on themselves, family members, and friends. Until you are a Novice Practitioner (after completing the next course, Primary Patterns), you are a student and cannot practice with or charge clients..
Participants with Disabilities
All students with disabilities are guaranteed a learning environment that reasonably accommodates their disabilities. Students, who believe they have a disability requiring an accommodation, should inform the instructor through the link on the course home page.
Technology Access
This course requires web access and an established e-mail account. The Adobe Acrobat Reader is necessary to view PDF files/documents; it may be downloaded free at Adobe Acrobat Reader. Online programmes will be conducted on Zoom, and the access information will be provided before the first class.
Course Evaluation
Student input is welcome for improving this course, and making suggestions by e-mail is helpful. Our goal in this course is to facilitate the achievement of all instructional objectives by all students. At the end of the semester, students can formally assess the programme. We want to make distance learning as effective as we can. We may also ask some other questions concerning a student's experience in distance learning to help us improve our programme. We appreciate students letting us know how we can improve our services for them and other distance learners.